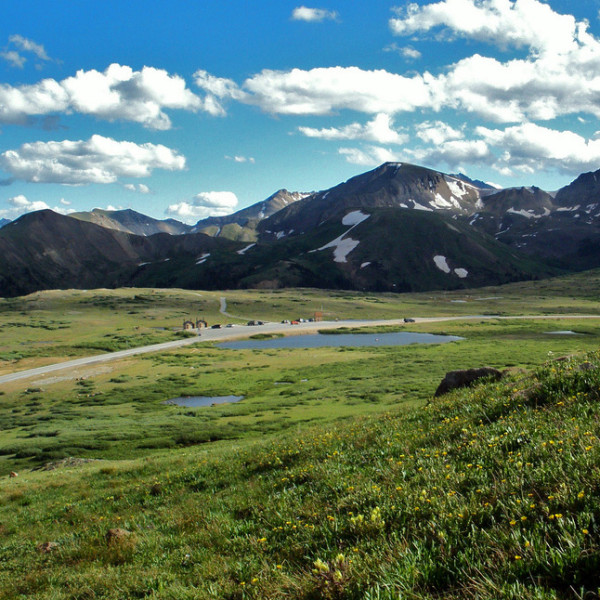 Coloradans have worked hard to get to a place where a state water plan and eight basin implementation plans are nearly complete. Those involved have been discussing, communicating and collaborating along the way, but the work isn't done.
"I think some really remarkable work has been done in that [Basin Roundtable and Interbasin Compact Committee] process," says Dan Birch deputy general manager of the Colorado River Water Conservation District. "Important groundwork has been laid, but in large part, it really is just groundwork."
According to Birch, that work has included agreeing on the important statewide issues, planning, voicing concerns and sitting down together. Still, the next step will be the most crucial as the need for collaboration around water in the West is more critical than ever. That's why the Colorado Water Institute and CDR Associates have scheduled a new series of trainings, Best Practices for Collaborative Water Decisions: Moving from Concept to Action. The first of those trainings will be October 14-16 at the Wine Country Inn in Palisade, Colorado.
"[Roundtable members and water decision makers around the state] have really started to come together and started to learn how to work together but haven't had to grapple with the most difficult issues," Birch says. Training to advance the skill of collaboration will be important he says, whether for state water planning or finding the way through a local project. This participatory and practical course blends negotiation skill with conflict analysis and collaborative design exercises, role play scenarios, small group discussions, and case studies of water conflicts to illustrate best practices in collaborative problem-solving.
Training participants will:
Develop, improve and apply interest-based negotiation skills
Learn why and how collaboration is an effective tool for addressing complex water issues – particularly where multiple interests, high stakes, intense emotions, and/or technical uncertainties are involved
Gain a better understanding of the dynamics underlying multi-party water conflicts in order to respond more effectively
Communicate more effectively to help parties better understand their differences and commonalities through skills in active listening, reframing, asking questions, and framing issues
Learn how different stakeholders engage in conflict, and how to work more effectively with each
Learn and apply strategies for designing, implementing and participating in successful collaborative processes
Improve problem-solving skills through engagement in simulated water conflicts, with one-on-one coaching
Get feedback from peers and coaches on existing disputes and/or problem-solving processes
Beyond the professional training, time spent learning together will also be valuable. "Part of it, I think, in my experience, is there's two components. One, the training in actual exercises where you'll practice the techniques," Birch says. "Another part is spending a certain amount of time in relationship building." There will be a maximum of 30 participants during this first session, though CDR Associates and the Colorado Water Institute are already planning additional workshops for those who live in other parts of the state. Learn more and register here.